Another blog I thought I'd lost forever but managed to recover using the Wayback Machine Web Archive. I built this arcade machine from scratch back in 2003. Unfortunately, I no longer have any of the pictures of the work in progress but I still have a few of the finished product!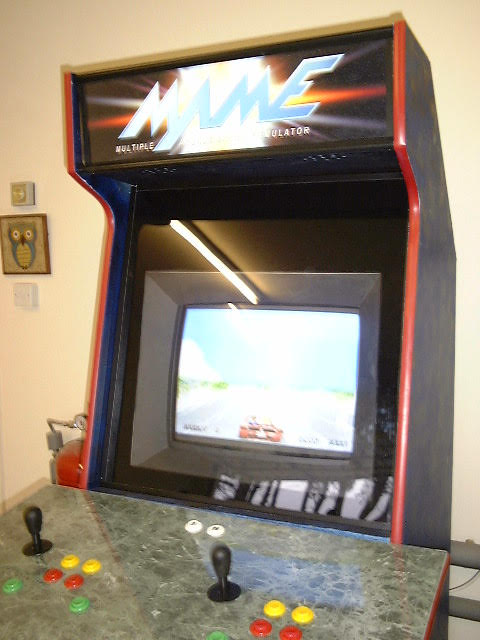 Sadly, this cabinet no longer exists as I had to dismantle it when I moved to smaller premises. I did, however, keep all of the important parts and they now live inside a cocktail style arcade machine which I built around 2008. It has a proper Wells-Gardner arcade monitor inside it which connects to the internal PC through an ArcadeVGA graphics card. I also added a couple of Pac-Man style 4-way joysticks and some extra buttons to get the genuine feel of those 1980's vertical arcade games.
This version is still working perfectly in 2021.